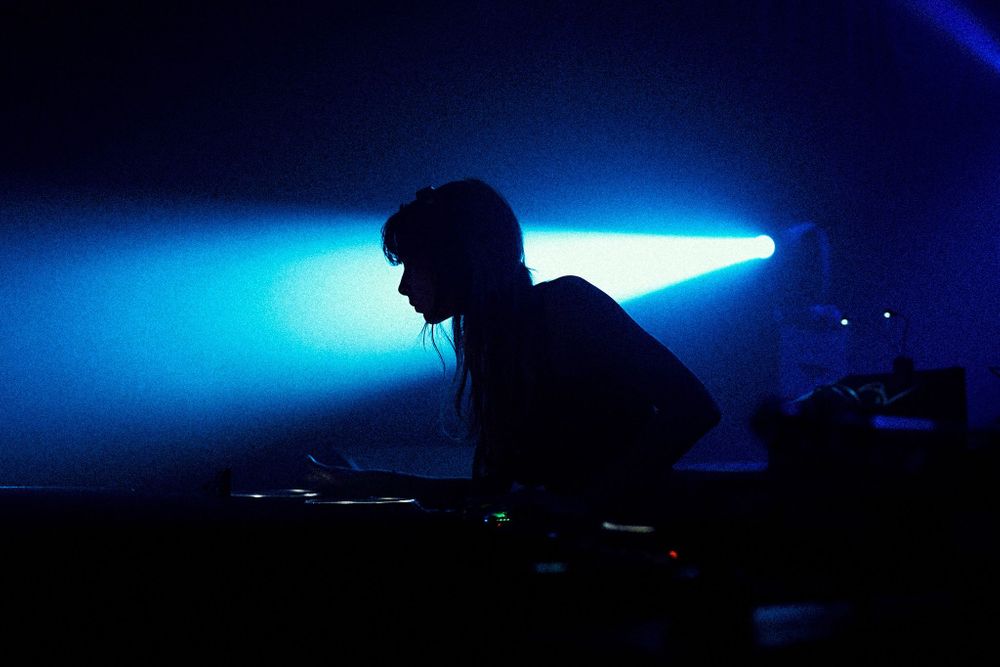 ELISE MASSONI
Elise Massoni is a Paris based Producer And DJ.
She spent 5 years in Shanghai honing her skills deejaying Shelter Club, owned by the experimental label SVBKVLT and playing live PA as Acid Pony Club with Nahash and Pyramid of Knowledge / KOP 32.
Upon her return to Europe she proceeded to play in key events and clubs such as Radion Amsterdam, Fabric London, RSO Berlin, Mess Paris, or Possession. These opportunities allowed her to approach her underground culture under a new creative light.
Since 2018 Elise also has a monthly residence on Rinse France.
Her DJ sets are built like a journey alternating between subtle melodies build-ups and heavier drum-filled highs, balanced with deep or trancy basslines to focus the audience on vibrating and intense moments through the textured harmonies.
She is an accomplished performer, drawing from her experience as a guitar player and live performer to bring an unpaired energy to the DJ booth with sharp cuts, inventive blends and inviting dance moves.
Elise Massoni has released on labels such as TemeT, XX LAB, Mama Told Ya, Man Band, Air Texture, Mutant1000000, & more.
While her output as a producer so far can be described as leftfield and broken beat, she is now focusing on more dancefloor-oriented material with her upcoming EP on François X 's XXLAB and her recent feature on Mama Told Ya V/A, Anetha's label.




Elise Massoni - HÖR Berlin, December 2022
ELISE MASSONI