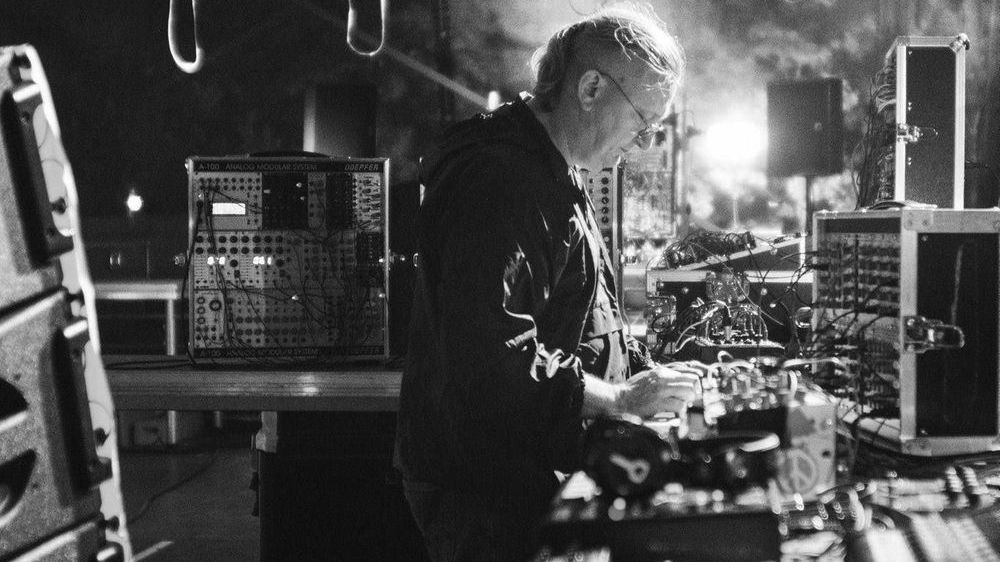 IN AETERNAM VALE
Essentially the project of a single man, Laurent Prot, In Aeternam Vale was created in Lyon in 1983 under the heavy influence of punk-rock nihilism, Kraftwerk roboticism and cold, aggressive industrialism.
During the 80's In Aeternam Vale built is own path in electronic music, composing like painting, rehearsing a repertory of tracks was not the point, only creation matters and when the music was recorded then the process was over and new music will be next.
Bridging what would become styles and genre in elecronic music, Laurent Prot was making fearless music that been recently reinterpreted by the likes of Silent Servant and Regis equally or more important than Detroit's influence on the current electronic music landscape.
In Aeternam Vale has experienced an underground revival over the past few years. Following a prolific run of low-key tapes spanning back to 1984, his work has been getting a second look via Minimal Wave, Jealous God and other modern imprints such as Dement3d records. Samuel Kerridge's Contort Records released IAV's memorable live at Berlin Atonal In Sept 2014.
« His synthesis of techno, post-punk and drone is documented in DEMENT3D's release Pink Flamingos (Quietus) » released 2016 followed up by multiple collaborations with the French label (Funkytown, Irregular Passion remixes, compilations..).
In Aeternam Vale recently released on his beloved mother label, Minimal Wave, Je ai dissous, the result of a collaboration with Anneq, a young Madrid-based vocalist originally from Minsk




In Aeternam Vale & Vel - Live at Superstition
IN AETERNAM VALE