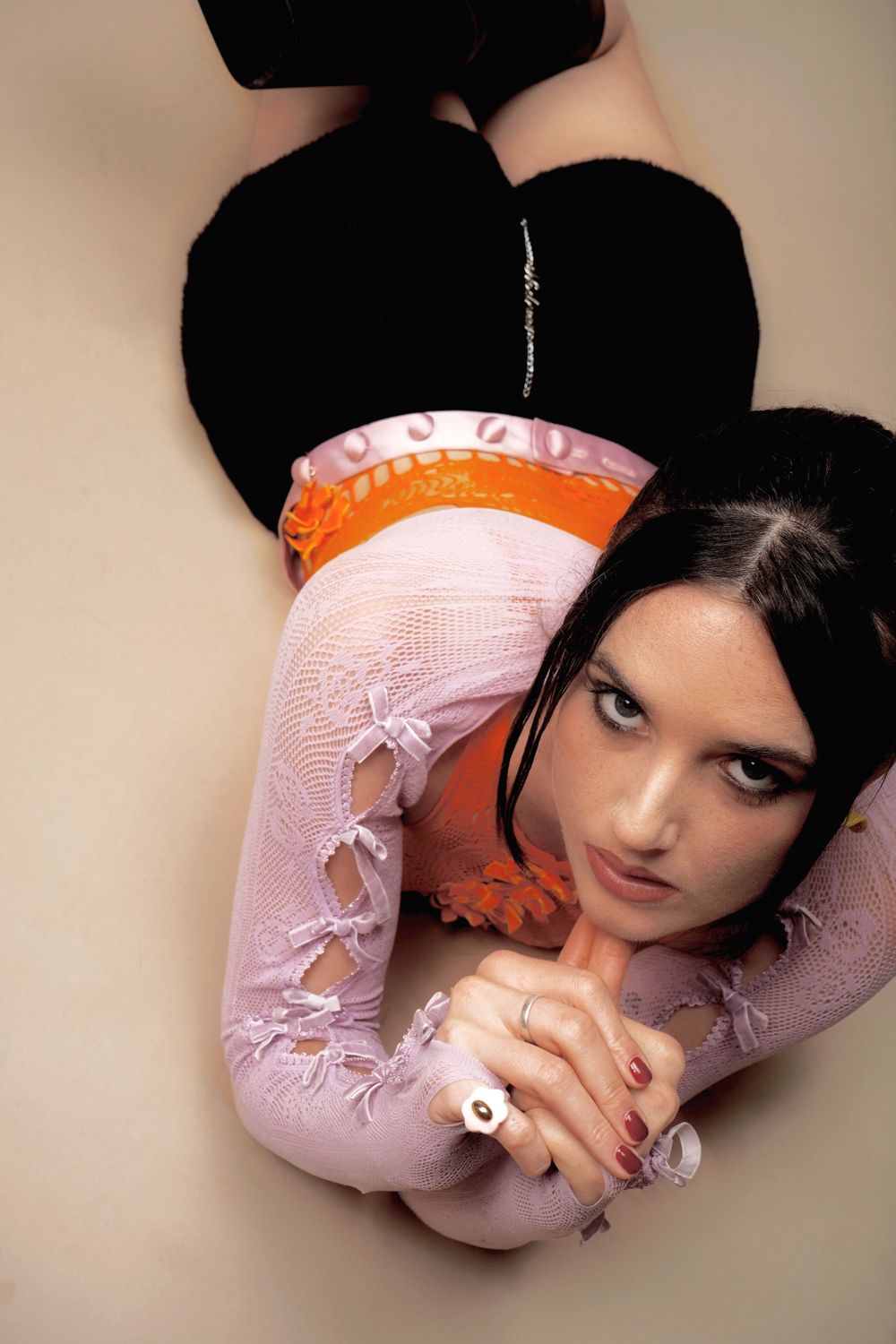 JUICY ROMANCE
The Scandalizer from down under, Juicy Romance is the Australian mystery girl promising steamy indulgence and dance floor hedonism. From her roots as a violin-playing, rock-skipping, small-town country girl, Juicy has evolved into an island-hopping, club-rocking party queen, infecting the modern world with her playful blend of dark and bouncy club bangers. Familiar with the game of exceeding expectations, her music curation within the club space transcends normative popular culture to deliver her iconic blend of Electro-Pop, Techno, Breaks, Trance and vintage club anthems. This unique Juicy sound has opened many doors for the young diva, with debut festival performances from Melbourne to Helsinki, and myriad club performances across Europe, Australia and the UK in 2023 alone.
Her debut EP 'Amorous' turned heads by effortlessly delivering three sub heavy, fast and hard floor fillers backed by dirty beats and sassy lyrics about owning your desires, in addition to a remix by Marlon Hoffstadt. Receiving extensive support from scene tastemakers and heavyweights, the lead single 'Hummer' was included in Mixmags 'Best tracks of 2022' where is was described as an "00s-inspired pop-turned-club anthem." With this saucy offering, Juicy established herself as the antidote for the black-clad ravers in club basements listening to pounding techno, secretly wishing they were at home listening to Ice Spice on their UE boom. These fast paced, pop infused productions build a dance floor environment where clubbers can experience the best of both worlds; sprinklings of sexy, bad-bitch vocals, over ass-shaking, earth-quaking 140bpm floor fillers.
And now, this brilliant, beat-making baddie is set to excite and arouse yet again with the establishment of her adequately named label, Kiss & Tell. As label founder and CEO, Juicy is swapping her bikini for a blazer and building the perfect vessel for delivering her daring and provocative musical and lyrical creations to her loyal fans. Her soon-to-be-released music will be her most audacious, her most outrageous and her most contagious, and is undoubtedly set to send the world into a Juicy crazed meltdown, symptomised by high temperatures, racing heartbeats and addiction to the dancefloor.




Juicy Romance - Hummer (Official Video)
JUICY ROMANCE