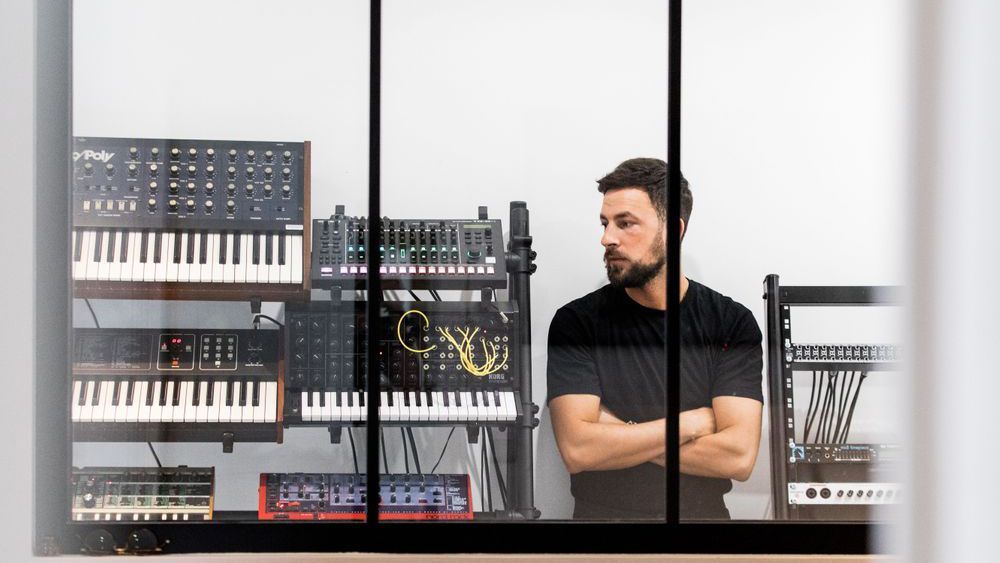 SHLØMO
Shlømo, real name Shaun Baron-Carvais, is a Parisian DJ, producer and musician at the heart of the French techno underground.
Inspired by an early love of French and American hip hop, his entry into electronic music lead to initial forays into music production as a self-acknowledged audio addict with a keen interest in analogue gear, resulting in a number of projects outside of his main Shlømo alias today following the introduction of his atmospheric live performances under 'Shaun Baron-Carvais' alongside collaborative projects with Antigone as Luxor and with Hadone as Viper Diva.
Shaun's label Taapion Records, co-founded in 2013 alongside AWB and PVNV, has also quickly become a key imprint of note within the world of techno and beyond, releasing stand out material to date from the likes of Antigone, François X and Bambounou alongside essential releases from all three Taapion co-founders. 2018 marked a significant chapter in the Shlømo journey as he released his critically acclaimed debut album 'Mercurial Skin' on Taapion, with DJ Mag naming it #6 in their Best Albums of 2018 whilst featuring in Tsugi's top three albums of the year. This praise was echoed throughout the dance music world, with Groove Magazin highlighting Taapion in their final ever label feature, whilst the project signalled both the arrival of a highly anticipated album project, but also a complete presentation of Shuan's universe as an artist.
Always a mix of cerebral and visceral affairs, his performances take him to key clubs and festivals from Berlin's Berghain to Tbilisi's thriving institutions Bassiani and KHIDI, where he is a resident, not forgetting the local Parisien hotspot Concrete where he has held his stand out residency in 2015 for 4 years before starting a new adventure with the Possession crew since the the last past months.
He recently released an LP remix package via of his own Taapion imprint, and new material to be revealed across the coming months is shaping up to be yet another of note as he continues to set his own techno agenda. Shlømo is at the heart of the French techno underground. In just a couple of years he has swiftly emerged with his own distinctive sound, mostly on his own Taapion Records but also on influential labels like Delsin, Singular records and Arts Collective. Balancing real feeling with all important dancefloor function, his sets and productions marry stark moods with absorbing atmospheres.
With a distinct ear for authentic grooves and mesmeric sound design, Shlømo is as captivating in the club as he is in the studio. His live show is an extension of that creative space and finds him cooking up compelling sound tracks using gear like a Nord 1, Korg MS20, Roland TR-8, Mikrokorg and Korg Mono/Poly, not to mention his atmospheric live performances under his full name 'Shaun Baron-Carvais', following the alias' debut at Berlin Atonal 2017. As a DJ too, he is a master of pacing and spacing and can trap you in a high pressure groove or allow you to drift on a dark mood with equal elan.
SHLØMO