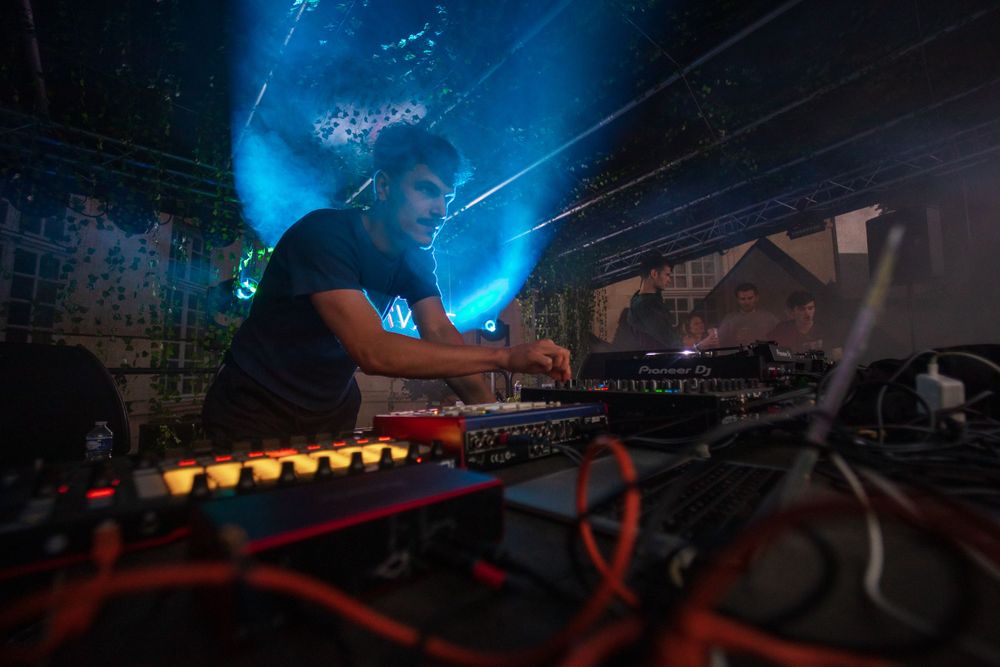 SWEELY
French-American, 27 years old, Sweely's musical interests were drawn from his earliest days, to a broad range of musical styles including Rock'n'Roll, Hip hop, Jazz and World which greatly contributed to shaping his sound signature. Sweely spends much of his time exploring every musical instrument which pops into his hands, with a special taste for percussions, guitars and keyboards.
Sweely is often described as one of the most creative and eclectic French producers of the new generation, effortlessly navigating between house and electro, as demonstrated by his releases on Distant Hawaii, Lobster Theremin and Concrete Music to name a few.
His deep, energizing live performances earned him residency at the infamous CONCRETE club in Paris. You will find him dancing behind his MPC and other gear, crafting rolling, captivating music transmitting his energy to unify the crowd toward an elegant and groovy mood.

SWEELY